Shopping Cart
Your Cart is Empty
There was an error with PayPal
Click here to try again
Thank you for your business!
You should be receiving an order confirmation from Paypal shortly.
Exit Shopping Cart
Simon's Pool Service and Repair
"Maintaining your pool enjoyable."
"Honesty is my number one goal."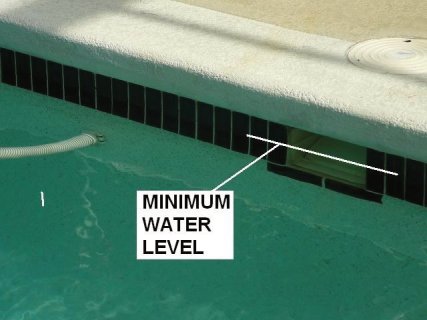 Maintaining proper pool water level is very important. It is much more critical than you think.
Ideal pool water level is about half way of the skimmer opening.
If the water level is too high, leaves and debris on the water surface can not be skimmed into skimmer causingdirty look of your pool.
Low water level causes much more problems and it could be critical. If the water level is too low, your pool pump will sucks in the air. It makesthe pump loose it's primeand causes lack of pool water circulation. Lack of circulation will causes algae.
Moreover, the pool pump running with no water in it,it could burn itself. *Big money to fix that!
Remember, pool guy comes to your pool only once a week. It is still your pool.keep an eye on the water level!!
/